At Ekan Management, we want to make a real difference through our sustainability work. We are proud to be graduated according to WHIZ (formerly Swedish Environmental Base) and we invite you to take part in ours sustainability policy to get a deeper insight into our work and our values.
Ekan Management is a member of CSR West Sweden, where companies collaborate to improve their operations from a CSR perspective. Through conferences, skills development and communication, we strive to promote "Global responsibility through Local Development".
Our contribution consists of both financial support and pro bono work. Today, we support, among other things, the following organizations:
Gothenburg School of Business
Opportunity Day
Gothenburg City Mission
Stockholm City Mission
Kiva
Agenda 2030 goals sits in the backbone of our consultants and is the basis for our sustainability work with our customers. As management consultants at Ekan, we are primarily focused on contributing to the following goals: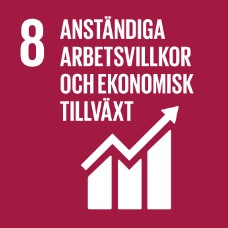 At Ekan, we create favorable conditions for innovation and development with our customers, while promoting economic growth that includes everyone in society. We strive to ensure decent working conditions and create an environment where ideas can flourish and new opportunities can emerge to promote a sustainable future for all. We work closely with students to create an environment where both junior and senior employees can learn from each other and develop together.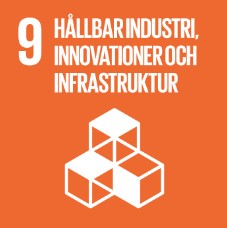 At Ekan Management, we strive to promote inclusive and sustainable industrialization by promoting research, innovation and technological advancement. We work to build a stable infrastructure that is fundamental for a successful and sustainable future. As management consultants, we play an important role by acting as decision support in the early stages of projects to ensure that our clients' businesses are sustainable in the long term.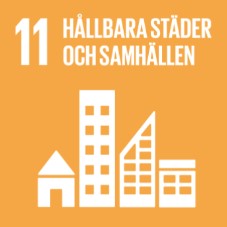 We work with our clients to integrate sustainability into infrastructure development to create vibrant and prosperous cities. Above all, we act as decision support in the City of Gothenburg and the City of Stockholm.
We want our customers, owners and partners to be proud to be part of Ekan's business. As a consulting company, our sustainability work is of particular importance as it influences our customers and inspires more sustainable decisions, which in turn creates a positive and extensive impact.